Let us help you find the best
.
flooring solutions in Utah!
For flooring in Utah from carpet, laminates, vinyl, tile or hardwood, to all the supplies, tools and equipment you need for each type of covering installation, is available near you at the family-owned, three generation company. Robison Distributing Flooring & Design has seen it all when it comes to flooring and can assist you, however large or small your flooring needs may be.  As your preferred flooring company, we have in stock your favorite options in flooring decor. Find Out More about us below
Robison Distributing Flooring & Design is a three-generation, family-owned business and has seen it all when it comes to flooring. We're happy to help you find the best flooring solutions for your needs, within your budget.
 
By buying directly from the nation's top flooring manufacturers and cutting out the middle-man, we're able to pass our savings on to Utah property owners and local contractors.
 
As an established locally-owned flooring distributor, we understand how hard it can be to find a certified contractor you can trust. We have an extensive network of trade professionals to connect you, our loyal customers, with their reputable services.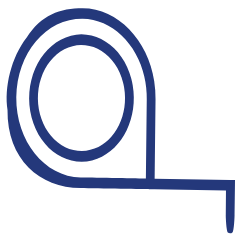 In-Home Measurements
Robison Distributing will send a flooring expert to your office or home for a free on-site measurement and consultation. Many factors go into measuring the number of square feet needed for each individual room or project. Stairways, closets, walkways and the nooks and crannies are often overlooked or incorrectly calculated. Let the professionals at Robison Distributing help with our free in home measurement service.
Questions about our
products or services?